The Friends of Baguia is a volunteer community group formed to foster friendship, support and cross-cultural exchange at a grassroots level with the people of Baguia. The Friendship Agreement with the Sub-district of Baguia in Timor Leste (East Timor) was endorsed by a City of Stonnington Council resolution in September 2004.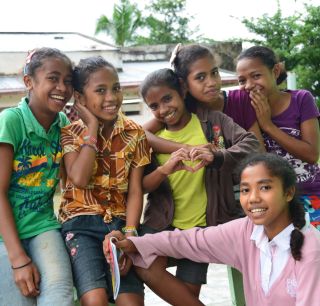 Baguia Christmas Gift Cards
Struggling to find the perfect present?
This Christmas - Change the life of a child in Baguia
Just $25 will support a 6 month scholarship to attend school
Email: GIFT@baguia.org.au
Next Committee Meeting
Date: Wednesday 12 February 2014
Time: 6pm - 7.45pm
Location: 1st Floor Meeting Room, Malvern Library, High Street, Malvern

All supporters most welcome to attend